Dawn Mine Hike
Summary for Dawn Mine Hike
Summary
This entertaining hike up wooded Millard Canyon in the San Gabriel front range features great waterfalls, a lovely seasonal stream, and a super cool abandoned gold mine.
Millard Canyon descends from 6,200′ Mt Lowe and drains a considerable area, its creek carving a substantial and dramatic gorge in the San Gabriel Mountains front range above Altadena. This Dawn Mine Hike starts at a road side parking area at a popular trail head that branches into multiple trails from which one can travel deep into the Angeles National Forest. Our hike will drop off maintained trial after .5 mile or so into the beautiful wooded recesses of Millard Canyon, passing above 60′ tall Millard Falls near the trail head before the drop in. Aside from the aforementioned falls, the hike offers other enticements including the quite spectacular Saucer Branch Falls, a triple tier waterfall in a side canyon along the way, which although only partial views are offered unless you scramble for a better view, is a truly beautiful set of falls. The wooded riparian Millard Canyon itself is also a gem, but be forewarned that although there is a decent trail for most of the route, this is an unmaintained trail up a fairly wild canyon, so it will feel rather adventurous to some. But the real payoff is the Dawn Mine, an abandoned gold mine that was in operation on and off from 1895 until the 1950s, and consists of several hundred feet of passages bored in the solid granite – it's super cool and a bit scary and dangerous as well!
Directions to Trailhead for Dawn Mine Hike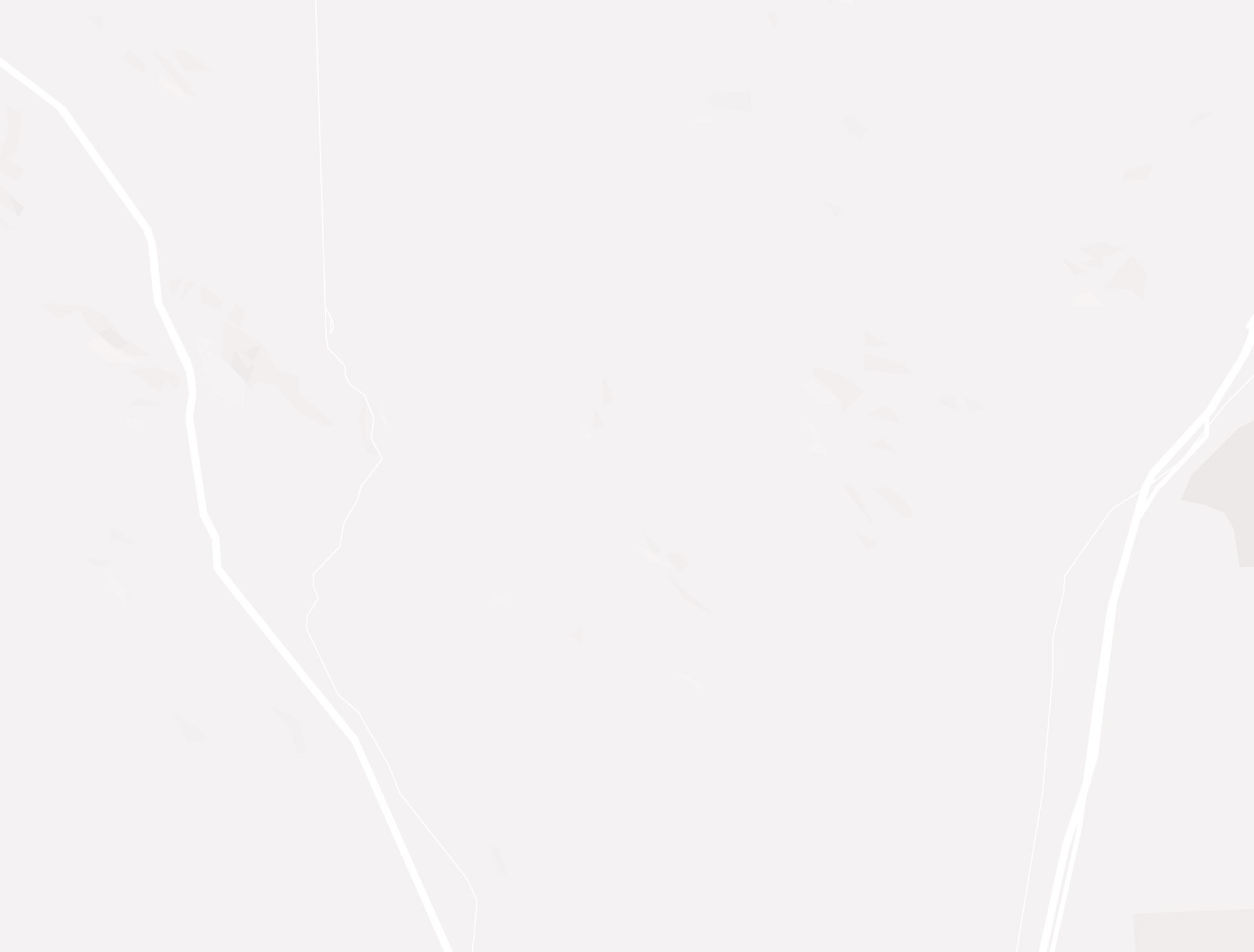 Detailed Description for Dawn Mine Hike
After you park at the trail head off Chaney Trail Rd as shown in the map above or via the directions button above, display you adventure pass, then walk through the gate and up the asphalt road.
You will stay on this asphalt portion for only about .5 mile, at which point you will see a signed dirt trail to your left. Take this trail.
Continue on this trail for about another .5 mile, enjoying the views down into Millard Canyon. Note 50′ Millard Falls across the canyon as it turns to the north. Using the zoom on your camera you can get some good shots of this nice waterfall. The wooded gorge you can see above the falls is where you will be dropping into the canyon.
After about .5 mile from your last trail junction, or about 1 mile from the start, you will see another junction. To the left the trail drops into the canyon, and the maintained trail continues ahead and up. Take the trail to the left which will lead you down into the canyon.
You will continue now past a cabin and down to the stream bed. Note that if you go down stream to the left you can reach the top of Millard Falls a few hundred yards away, but for our purposes we will travel upstream to the right. Note that the trail is now unmaintained, and although somewhat tame by adventure hiking standards because there exists a decent use trail, you will still have to choose your path carefully, crossing the stream multiple times, and bypassing or clambering over obstacles like boulders, fallen trees, etc.
After about .5 mile, or 1.5 mile from the start, a side trail goes a short distance up the tributary Saucer Branch, leading to the lovely Saucer Branch Falls, a triple tier waterfall with an upper tier which is a 70′ sheer beauty. This fall flows strongly only after rains or in wet winters, but at those times it can be quite spectacular.
After enjoying these falls, continue on now up the main canyon. The mine is now about 1.5 miles ahead and the trail is sometimes sketchy, but note that the gorge is quite narrow and deep here and you are always clearly in the canyon, so just continue upstream.
You will come to a section where a massive landslide has filled the stream bed with boulders – you will climb over these, choosing your path carefully as best you can. The gorge widens a bit above this area.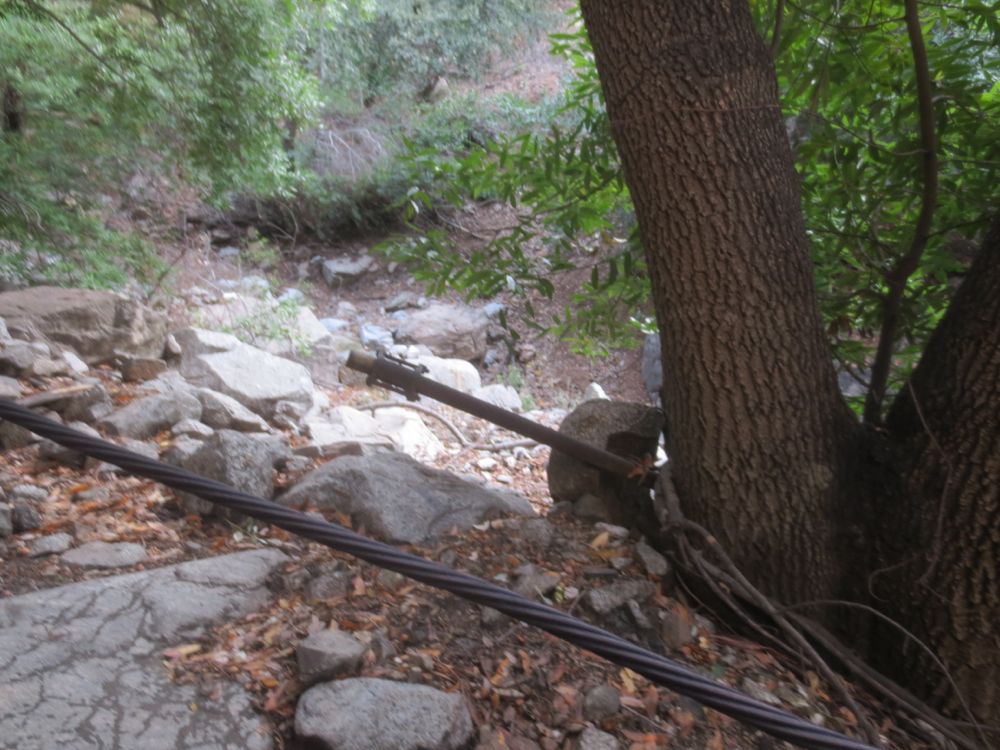 When you are about 5. mile from the Dawn Mine the excitement builds as you start to see some evidence of mining activity – cables, an old mine cart, metal objects.
As the gorge narrows again you are now getting close to the Dawn Mine. The mine entrance is on the canyon wall about 100 feet up from the stream bed to your left. Keep an eye out for an easily identifiable feature at the entrance – an old mine engine and wheel on a concrete platform. The mine entrance tunnel is just past this old machinery.
Now you can decide whether to just look into the spooky entrance, or go in and explore the mine. Obviously abandoned mines are very dangerous, so enter at your own risk. You can get a good idea of the mine interior from the video and pictures below, but it is solely your decision whether to enter or not. There is no light source in the mine, so you must have one if you decide to enter. You can also find a hand drawn map of the Dawn Mine online but use this at your own risk as well.
If you want to get a feel for the mine, but don't want to enter this scary tunnel, note that there is another much shorter tunnel upstream a few hundred yards. For some reason this one the miners followed for only a short while because it stops after only about 50′ into the mountain. Go up-stream about 200 – 300 yards and look for the square open mine tunnel, as before on your left about 100′ above the stream. Note once again that any mine tunnel is dangerous so enter at your own risk, but this one goes only about 50′ or so into the mountain.
Now simply retrace your steps back down this glorious mountain canyon, savoring the memories of your exciting and adventurous Dawn Mine Hike.